Which
PROJECT PACKAGE

is right for you?

Choose a package that suits your needs,
or contact us for a custom quote.
All websites include basic SEO, contact form, newsletter sign up form,
6 Mo. Check-Up, and content editing on Genesis for WordPress.

BOOK A PROJECT Request a Custom Quote
Project Phase
DETAILS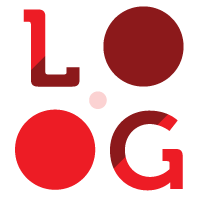 LOGO DESIGN
At the very least 3 main concepts to choose from, with variations, and 2 rounds of edits. If you're not satisfied, we're not satisfied, so a second round of concepts is included at no charge. Within this phase of the project, we'll also choose a color palette and begin selecting fonts.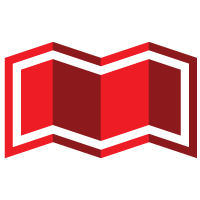 PRINT DESIGN
Every business needs at least one print piece in their arsenal, whether it be a business card, brochure, rack card, or coaster! You choose what works best for you and your business. We include a print piece in all of our packages because it is our gateway to full web design. After we've worked with you on your logo and this piece, we'll have a good idea of your likes and dislikes before we get into the main course of the project – web design!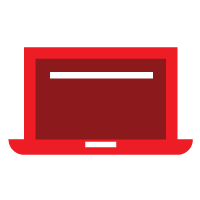 WEB DESIGN & DEVELOPMENT
This phase of the project starts with 2 home page concepts. We'll do two rounds of edits to solidify style and design, and then move on to the test site, where we will develop the rest of the pages in real time. Then, a round of edits!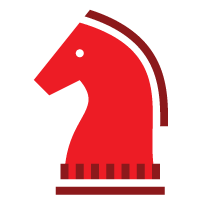 BASIC SEO
During the web dev phase, we'll also be setting up the basic structure for good SEO: proper file names, proper page names, and h1 tags. We'll also install Yoast SEO.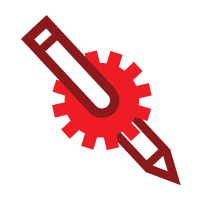 CONTENT EDITING and/or WRITING
Depending on your needs, at the very least we will be editing your content for clarity. If your package includes content writing, that will start with the home page design concepts, and continue on through the development of each page.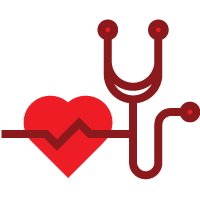 6 MO. CHECK-UP
Sometimes companies and small businesses know what they need in a website from the get go – and sometimes they don't. Sometimes, they think they know what they need, but end up wrong! That's where the 6 Mo. Check-up comes in.  Six months after we launch your site, you'll get an email from us asking you a few questions about the health of your website – what's working, what's not, what you wish you could change. And then we tackle those changes! No cost to you. We want your website to WORK for you.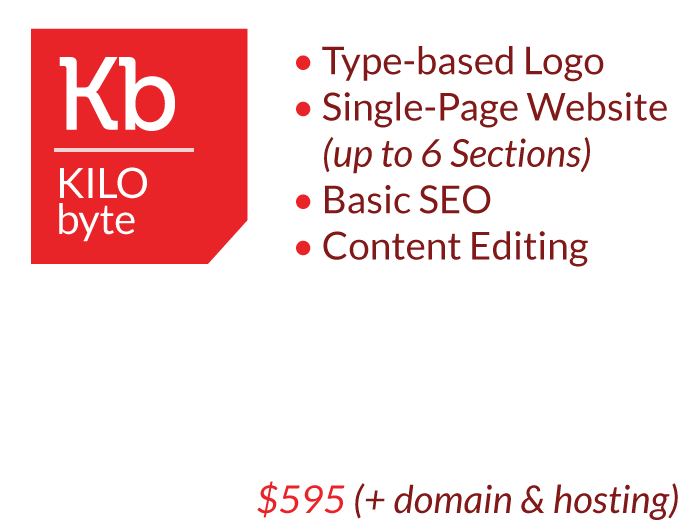 Looking for fast, simple, and budget friendly?
Our Kb Package is for you! This package features a clean, modern, color forward website that is launched in just one week.
Here's how it works:
1. Purchase the Kb Package and choose your start date.
2. Fill out the form (You'll copy/paste your content and let us know of any design/color/font preferences).
3. We'll pull together two brand boards, and from there, together we'll choose one main color, an accent color, and a bold font to brand your site.
We do all the hard work, and then you launch, all within 1 week.
Get on your idea live now, without the pain of DIY. It's like Squarespace, but better: you own your site, you get great modern design that's easy to edit, only you don't have to DIY — which means you're done much faster and look much more profesh.

Hosting & Domain Details: All Kb packages are hosted through Flywheel, which does automatic backups and updates so you don't have to worry about a thing. Hosting is $15/mo. Domains can be purchased anywhere, thought we like Hover and Namecheap.
Looking for something other than web design?
Here's the
A LA CARTE

design menu:

Email Templates
STARTING AT $195
Brochures
STARTING AT $395
Copy Editing
STARTING AT $395
Content Writing
STARTING AT $595
Presentations
STARTING AT $595
Sales Pages
STARTING AT $495
Landing Pages
STARTING AT $595
Ecommerce
STARTING AT $995
Displays
STARTING AT $395
Business Cards
STARTING AT $195
Ready to Get Started?